Genealogical tools used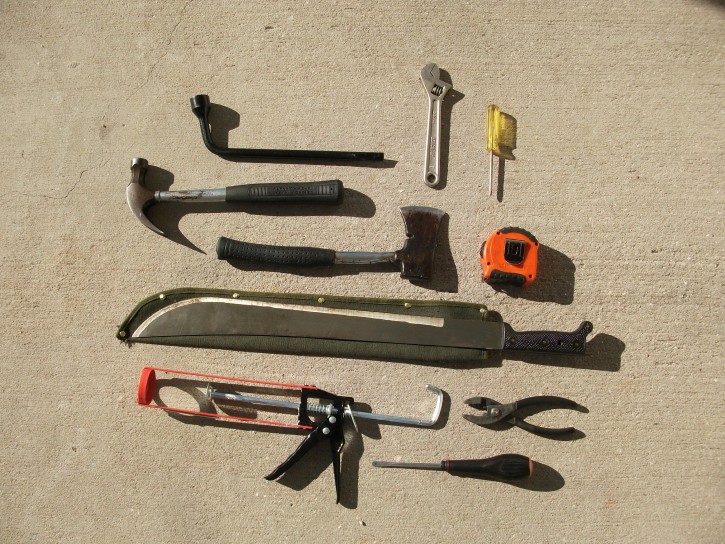 Initially I used hand drawn trees, but very quickly switched to a card index which kept me going for a while, after all when I started personal computers were not invented, never mind an affordable household item. After a while when the number of people in my card index had passed 300, was becoming too much to manage manually, and I had acquired a DOS based computer with a dot matrix printer, I got my first family tree program. The table below lists the tools I have used, and in some cases I am still using.
My primary tool is Family Historian, chosen because it is GED based, handles pictures, draws good diagrams, is extensible and has a good community around it. I also store some of the data on Ancestry, primarily in order to find records and use the hints. One word of caution though, don't expect to be able to get your data of Ancestry and into a PC based tool easily. they offer an export to GED format but a lot of the data is a not cleanly extracted and relies on searches of Ancestry. I recommend using an PC based tool as the definitive copy and Ancestry as a secondary, even though this means double entering the data.
| Tool | Usage | Comments |
| --- | --- | --- |
| Family History System | To store the data | By Philip Brown. Soon after that I lost patience with redrawing the trees every time so I wrote a DOS 'C' program to produce printed trees. I continued to use this set up for a number of years. A few years ago I decided the time had come to stop using DOS programs and switch Windows. |
| Brother's Keeper | To store the data | This was because it made a reasonable (but not perfect) attempt to import my data on 700+ relatives (which I was not prepared to retype), and was a big improvement in terms of ease of use, because of the Windows interface |
| Family Historian | To store the data and do all reporting | This handles pictures well, produces nice trees and has a powerful query interface to get at the data, which as the database gets bigger is vital. Adding pictures to the trees makes a huge difference particularly in sharing information with my closer relatives. |
| Family Historian User Group (FHUG) | Knowledge sharing & Tools | I have used FHUG for learning how to use Family Historian and for addons such as custom queries |
| GedHTree | Web site construction | You can't hand craft a web site from a database of 8,000+ people, not all of whom are displayed here. Sadly the only reference to this tool now is in the web archive |
| Microsoft Excel | Data acquisition and collation | Since adopting the bulk data approach (in particular to the Ladbury tree), I have needed to acquire and to keep track of large amounts of data typically from web sources. Usually this involves cutting and pasting into Excel then using macros written in VBA to clean up the acquired data. |
| Microsoft Access | Data collation | I have used access to collate data, for example to find out what data is has been added since I last acquired the data. I am also trying to use it to cross reference between data sources |
| Microsoft OneNote | Data collection | I have used OneNote to hold working data, typically to hold a pasted copy of a web page until I get around to processing it. |
| Ancestry | Data source also collaboration and hints | I have used Ancestry as a primary source, but also as a mean to find those difficult to find records. Sometimes things show up in hints or via shared trees that I wouldn't have found due to indexing errors or spelling variations. |
| Ancestral Sources | Data entry | I have used Ancestral Sources as a means of entering data, particularly census data into Family Historian in a complete and consistent way. |